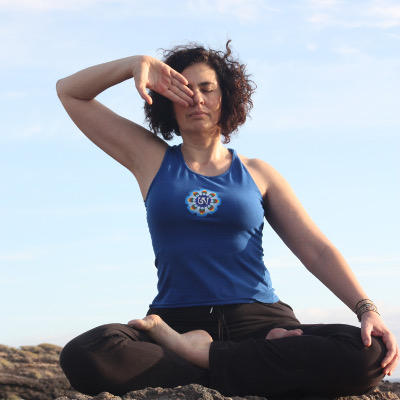 Carla Castellani
Second Level Instructor
---
Location:
Desenzano del Garda (BS); (Subject to availability, whenever required) - Italy
Training:
Received First Level Diploma from Chögyal Namkhai Norbu in 2012
Received Second Level Diploma from Chögyal Namkhai Norbu in 2015
Authorized Kumar Kumari Instructor
Student of Chögyal Namkhai Norbu since 2001
Bio:
Carla Castellani was born and raised in Italy. At university she majored in English and German literature. She has an extensive experience of teaching, both in schools – as a teacher – and in companies  – as a trainer and a marketing & communication consultant. She is fluent in Italian, English, Spanish and she speaks German.
Carla started practicing Yantra Yoga in 2001, after meeting the Dzogchen Master Chögyal Namkhai Norbu, from whom she received her 1st Level Yantra Yoga diploma in 2012 and her 2nd Level diploma in 2015. In 2014 she was authorized by Chögyal Namhkai Norbu to teach Kumar Kumari, the Yantra Yoga for children.
Carla has very good communication skills, which she uses to work with people of all ages and capacities..
Gallery:
Follow Me:
Contact:
Email: carlayantrayoga@gmail.com
---
Courses with Carla:
Current Courses
Upcoming Courses
Previous Courses